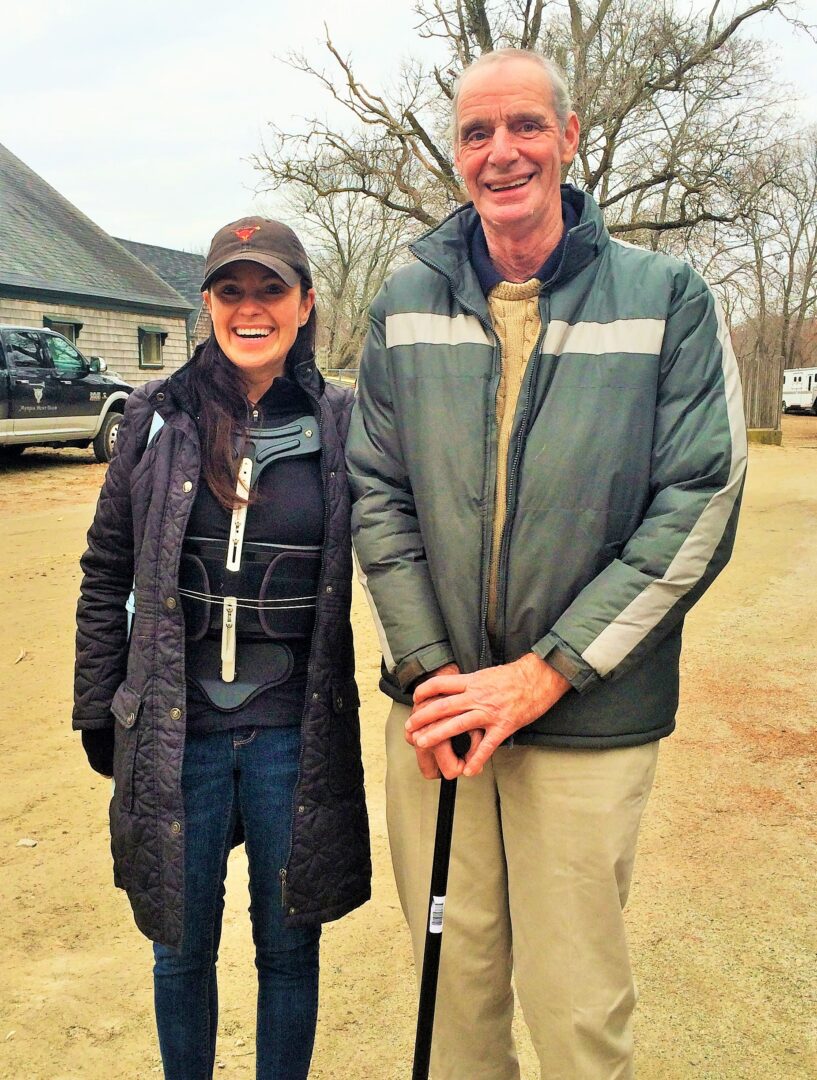 You really can't make this stuff up.  Now that I'm officially allowed out of bed, at least, a few hours at a time.  I'm trying to get things crossed off my list before Christmas is here.  
 One of the positions I hold with my Hunt is "Land Captain".  For those of you that don't know what that is, if you're a Land Captain, it's your job to make sure the land owners are happy. We want to go out of our way to make sure the Hunt is not an inconvenience for them.
 No land, no Hunting.
At Christmas time, we pay our landowners a visit to show our appreciation for letting us traipse across their properties.  So today, with the list in hand, myself, one of our Joint Masters and our Huntsman loaded in the car and headed out to deliver the presents.
It didn't occur to me at first that we looked a little crazy.  Here we were, walking up to the doors of these unsuspecting folks, with gifts in hand.  Let's just talk about what people saw.  A very tall Huntsman, limping with his cane.  Phillip had broken his leg just two weeks before our opening meet.  Then came me, huge brace, holding me up while my broken back is healing.  Not many people opened the door, I'm going to pretend most of them were at work, but after I saw this picture of us, I'm convinced we were just too scary.  We were cracking up; we may as well have had a speech planned that went like this.
"Thank you so much for letting us Hunt across your land.  Don't pay any attention to our hunting injuries; it's really not a dangerous sport.  Don't be nervous if you see an ambulance stopped on the road or going up your driveway, Tally Ho and see you in the spring!"  
Would you have opened your door to this motley crew?  The only thing that would have been funnier is if our Joint Master had worn her brace from her broken collarbone, which is now healed and good as new!
What do your Land Captains do for your landowners?