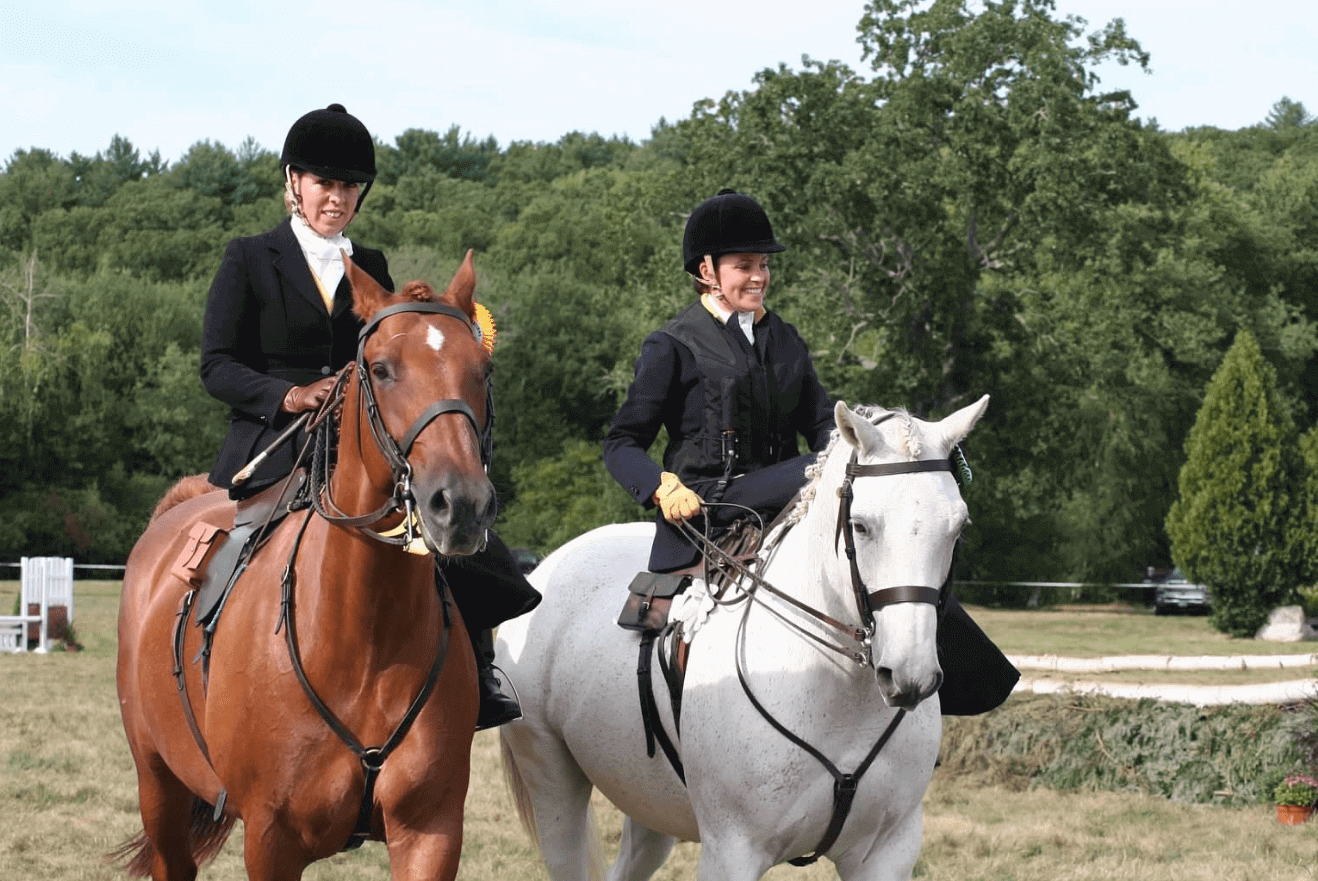 Susan aboard Sage and me riding Sir Thomas
We thought we would share this clip of the Myopia Horse show.  I of course, am aboard Sir Thomas Pink the only gray in the bunch.  This was a such a big deal for me, as you know just recently getting back on a horse since my accident, nevermind sideways.  After a lot of mental gymnastics and a glass of wine I once again put on my Big Girl pants (or my crazy pants) and went into the ring with all my friends.  I had to do it, how many times in my life am I going to have the opportunity to be entered in a side-saddle class with Susan Oakes.  There was a lot of heavy breathing going on as you will see in the video and even a little crying too.  After we had finished our canter to the left, I was so happy with Thomas I started to cry.  Don't you just love when your horse allows you to concentrate on your riding and they take care of the rest?  My ride was far from perfect, but we won an acceptable 6th out of eight.  I'll take that any day, even though I really wanted fifth, the pink ribbon would have looked lovely on Thomas!
Hope you enjoy this as much as I did, as you all should know by now I'm not a horse show gal, but I'll do it again next year to support my hunt.
Our season started on Thursday; I'll be taking you all along with me!
XO