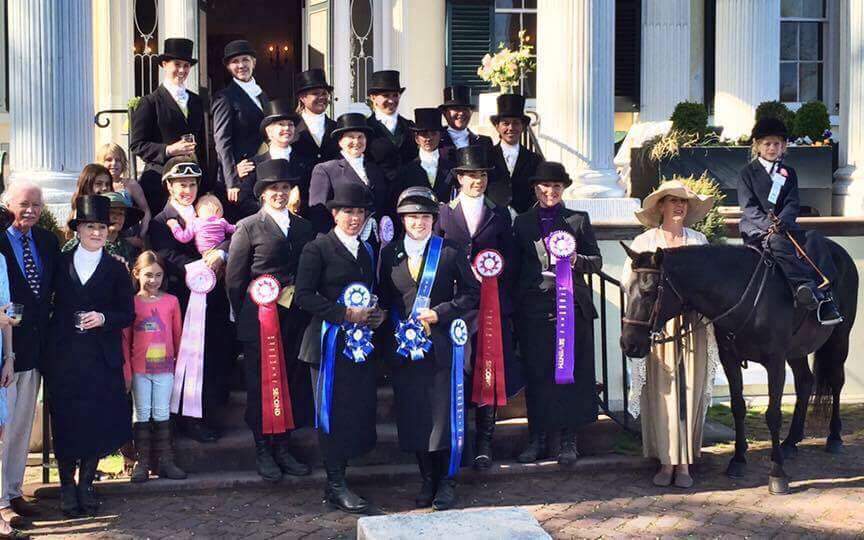 Chasing a Fox flew down to Virginia to attend the National Sporting Library and Museum's Sidesaddle Chase Awards Ceremony. http://bit.ly/2bkOiO4 We went to support our good friend Mary Musheno on her winning the United States High-Point Rider award.  Mary was number two overall behind Susan Oakes who won all three races. It was lovely to get together with this wonderful group of like minded women to celebrate a truly inspiring sport.
Our first order of business was to check out the new Side Saddle Cafe. http://bit.ly/2bBBVxA (which was pretty cool!)  One of our favorite parts was the kitschy paintings on the bathroom doors.  (Can you guess who they are?)
The most exciting part of the weekend was the awards ceremony.  Our dear friend Kim, who owns Middy n' Me worked tirelessly on a sidesaddle collection just for the occasion.  The fashions will be available soon online, and we will be sure to post with a link when they are.  I don't even know where to start because I want it all!!!  I was lucky to be asked to model the Sir Thomas Pink Skirt which I was drooling over.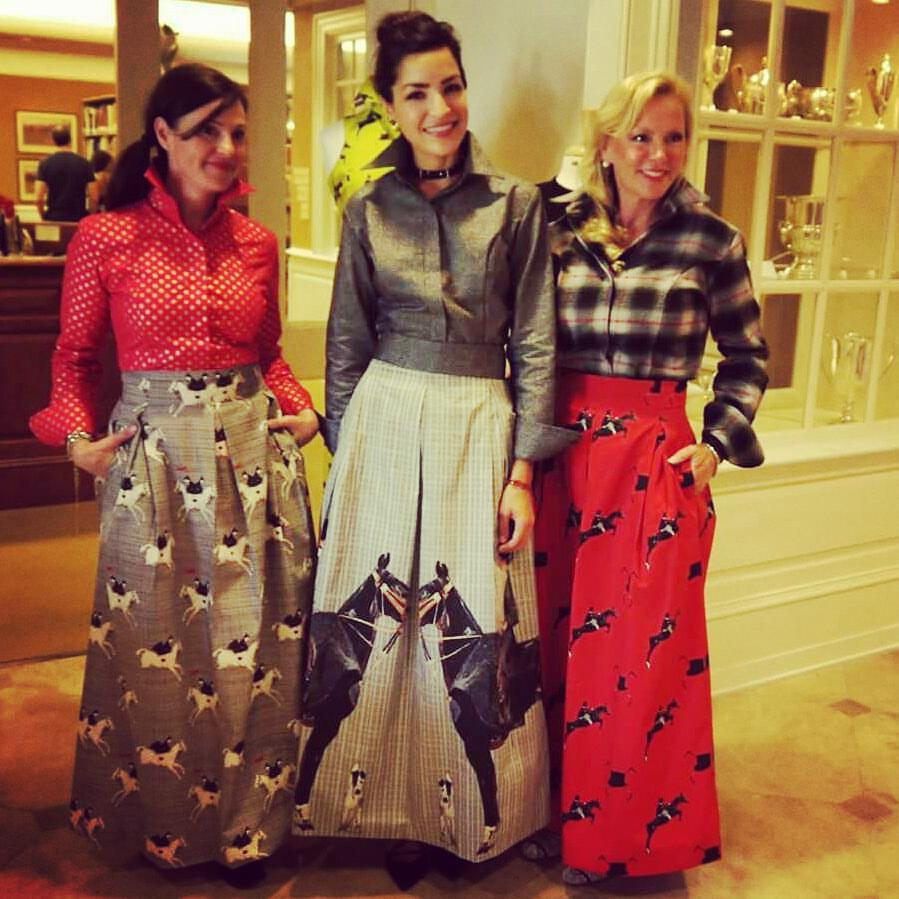 The Sir Thomas Pink skirt, The Valentine skirt, and The Maureen skirt.
The fashion show was a huge success. As you will see in the following videos, It was so wonderful that Cathi Grove lost her mind and stole the whole thing.  (She looks like an upstanding citizen until…)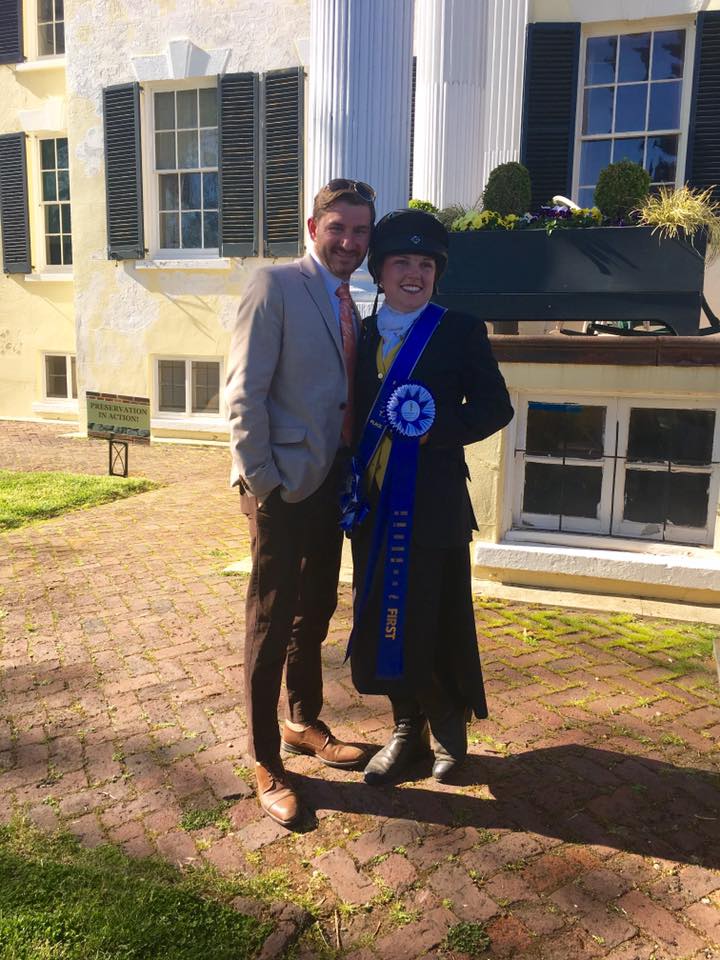 She stuffed the mannequins and collection in her car.  I chased her down, but with stacked heels, a fancy purse and a still recovering broken back, I wasn't very fast!!
As if she didn't have enough, she wanted the Amy tunic that I was wearing.  Before I knew what was happening she whipped off her shoes, came running at me and threw me over her shoulder.  (She is a firefighter in real life.)  With my feet hanging out the window, she proceeded to drive through Middleburg laughing her head off!   OMG, that was so funny, I almost wet my pants!  It's all fun and games till someone gets kidnapped.
Eventually, Cathi brought everything back, and we went over to The Salamander Resort and Spa for dinner.  We were so loud laughing that when Amy Magee showed up, she could hear us from the front door.
We headed back to the cabin to pack things up.  I guess I bought more than I should have.  I had to lay on my suitcase to get it closed.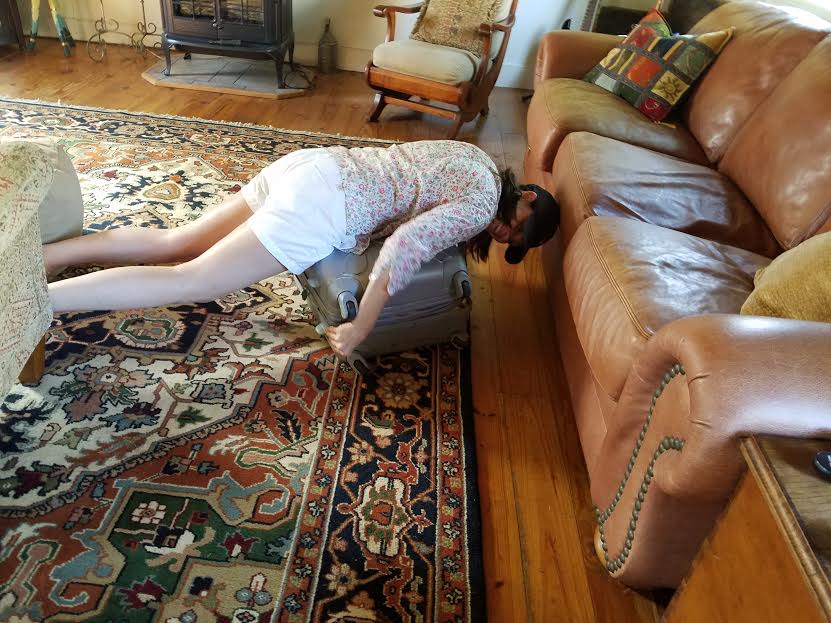 Needless to say, we had a wonderful weekend.  The only things missing were Susan Oakes, who won the whole series and Stephanie Boyer who lent her Fort Henry, who she rode like she stole him!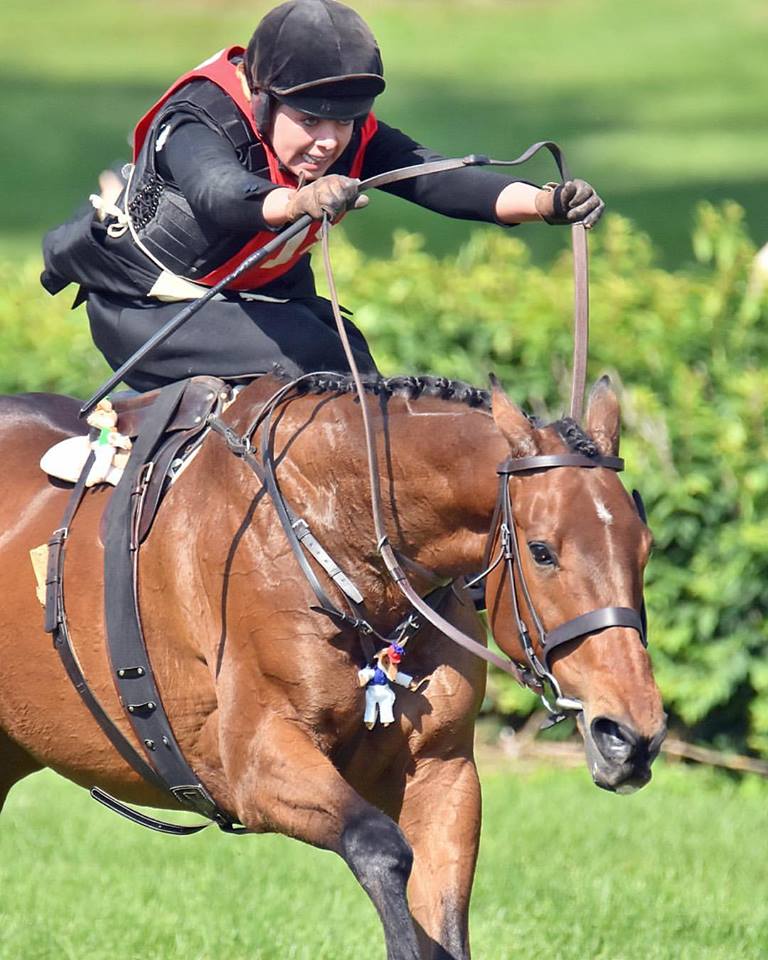 Until we meet again on November 6th at the Pennsylvania Hunt Cup Races.  (Which has added a sidesaddle race!)
Kick on!
XO