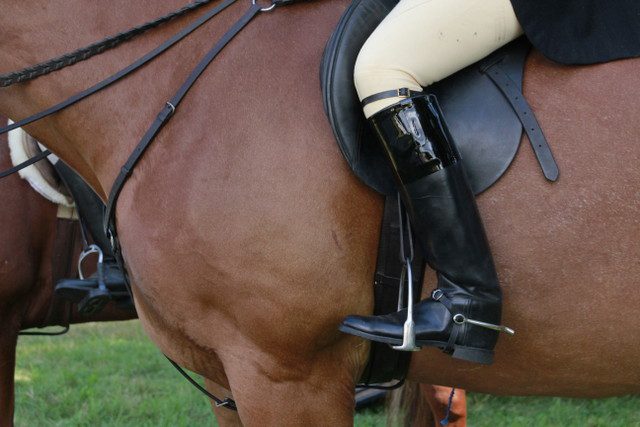 It seems like no matter how prepared you think you are, things can always go wrong.  I am not competitive at all and really NOT a horse show gal, but in support of my wonderful hunt I decided to put my big girl pants on and head into the show ring.
Because I'm all about correct turn-out, what could be better than an Appointments class?   So the week began with getting things ready.  I went through everything I would need to nail the class.  Here's the list:
Rider:
Canary britches and vest.
White shirt and stock tie, with gold stock pin.
Black hunt cap and hairnet.
Patent top dress boots with garter straps and blunt spur.
White rain gloves tucked under the billets of your girth.
Horse :
Plaited main and tail.
Sewn-in flat Weymouth bridle and flat breast plate.
Saddle with no saddle pad, stirrups with no pads.
Fitzwilliam three strap girth.
Sandwich Case:
Crustless watercress or turkey sandwich wrapped in waxed paper or a hanky.
Flask filled with tea or Sherry.
Hunt night arrived with much excitement and anticipation.  The show started at 2:00 so the day was busy; riding and braiding and getting things in order. We loaded the trailer and headed to the show grounds.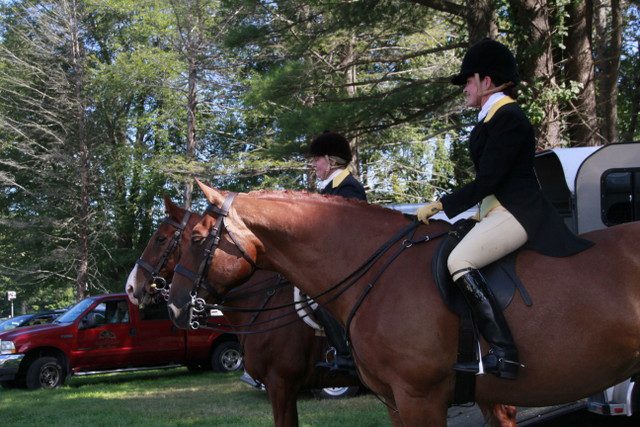 It was going to be fun, this was an appointments class with my hunting buddies, but the perfect storm began to unfold.   Because we are not really "show" people, we had no idea we would be standing around for a while, in the heat, with the white ponies….Sage, (that's my horses) does not like little white ponies.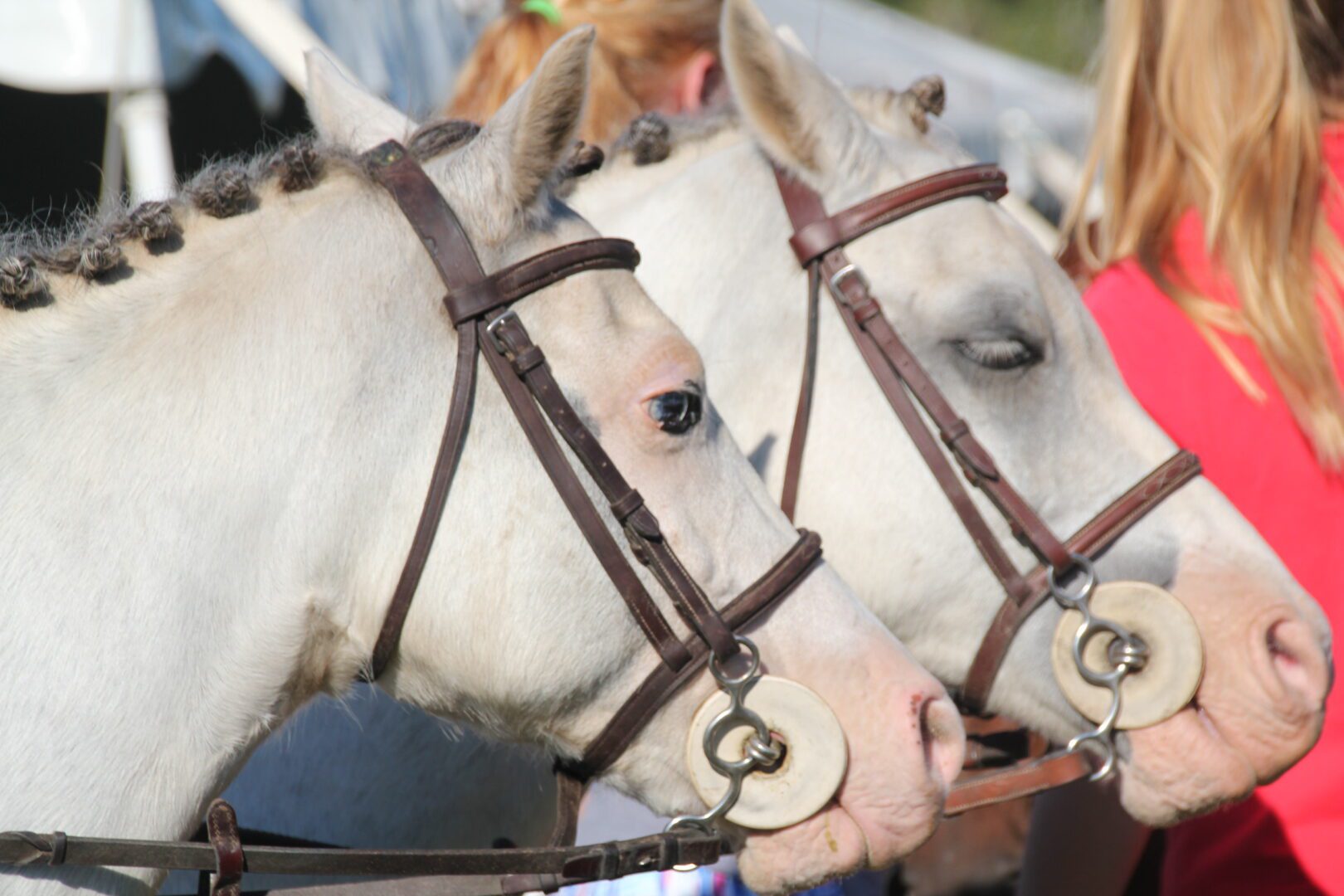 Then out of the corner of his eye he spotted a familiar face.  His barn mate, a beautiful Hanoverian/ TB who just happened to be in season.  Truthfully, Sage has been her barn mate for almost two years and has never even taken a second look at her, but this day was different.  All he wanted to do was get to her, this was all taking place as I was standing at the ingate for my class.  Needless to say, it didn't go well.  We went into the arena, he was calling her, she was calling him and those little white ponies were in there with us too.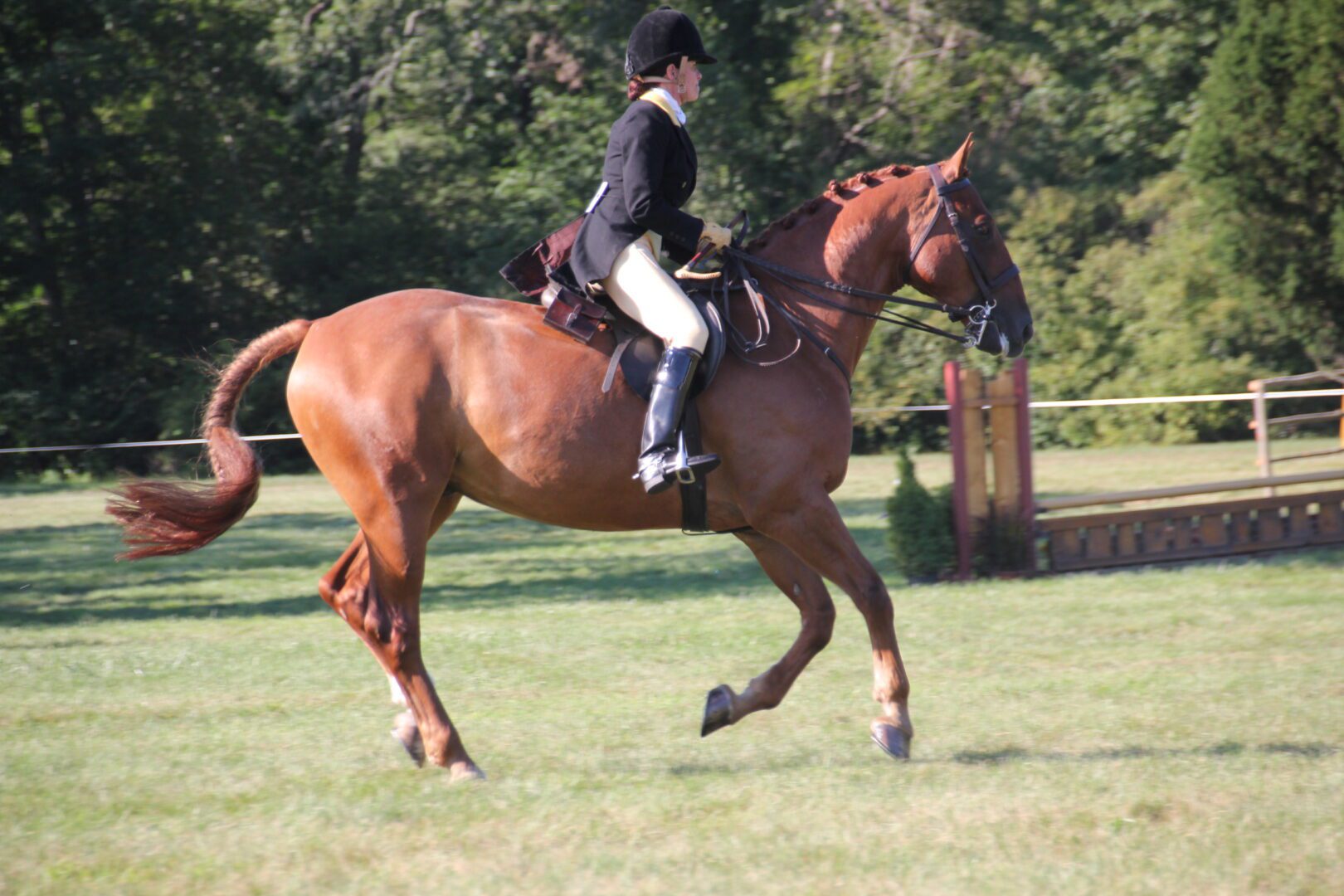 Poor Sage almost lost his mind.  I know you can all relate to sitting on a powder keg ready to blow, that's what I had by the time we were  picking up the canter for the second round.  He was no longer going forward, so I decided it was time for me to get off.   As I walked out of the arena in shame, I thought to myself, this is why I hunt and don't show.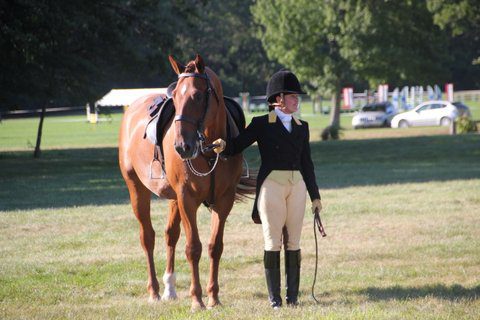 I can be completely anonymous while I'm out hunting.  I ride a Chestnut horse with no distinctive markings and we all basically have on the same uniform.  Black cap and coat, you know the drill.   I like that I am just one  part of the blur of the hunt going by; and maybe, just maybe someone will pause and say…..what a lovely pair.
Until Hunt night next year, I will just kick on!
If you are planning on entering an appointments class email us and we'll make sure you're ready.  We can't make your horse behave, but you'll definitely have a shot at placing for your appointments!