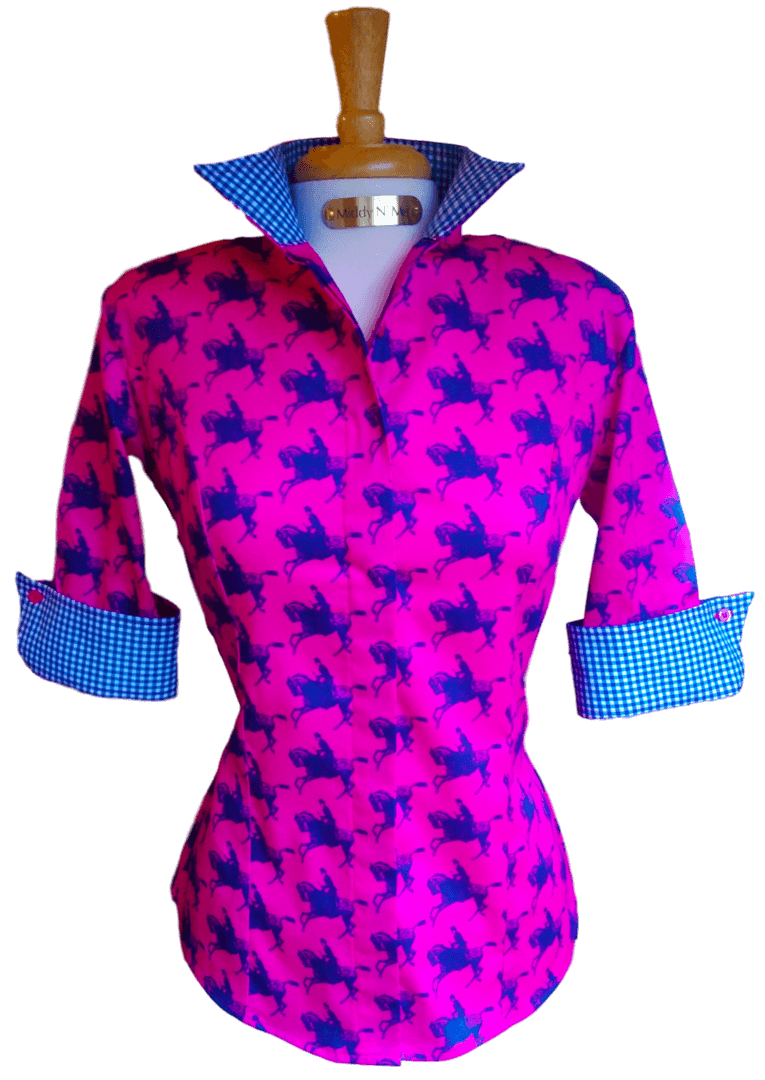 We love when days start out like this one.  Chasing a Fox got a call this morning from Middy N' Me telling us that they had named their newest print after our very own Style Director, (hey, that's me)!  Shown here is the "Sissi shirt" described by Middy N' Me as a celebration of all the beautiful, brave sideways ladies out there.  We have been fans of Middy N' Me since they were born, and we're not surprised that they came up with such a beautiful print.
For those of you who have not yet had the pleasure of knowing this darling brand, we are gonna school you today. Kimberly Barrett is the creative genius behind Middy N' Me.
Kimberly is simply inspired by what she lives and loves.  A lifestyle blessed with horses, dogs and beautiful rolling hills surrounded by old estates in the heart of horse country.  Her garments are expertly cut, sewn and tailored in the American South from premium weight cottons, all with the finest structure that Middy N' Me is famous for.
If you go to her website  http://middynme.com, you will find everything from riding shirts to perfect summer dresses.
Middy N' Me Riding & Resort collections are found in the finest boutiques from Palm Beach to Nantucket and the Carolina's to California.  Middy N' Me will happily ship overseas too!  Kimberly splits her time between her home in the South and her place up North… along with her husband, dogs Slipper and Olive, and her wonderful horse Middleburg, aka "Middy" the inspiration for Middy N' Me.
Looking at her beautiful creations on a snowy day like today, makes us all warm and fuzzy inside.  They are all so bright and cheery and remind us that very soon Spring will come.
Here is a link to the Sissi shirt: http://bit.ly/1lAkttF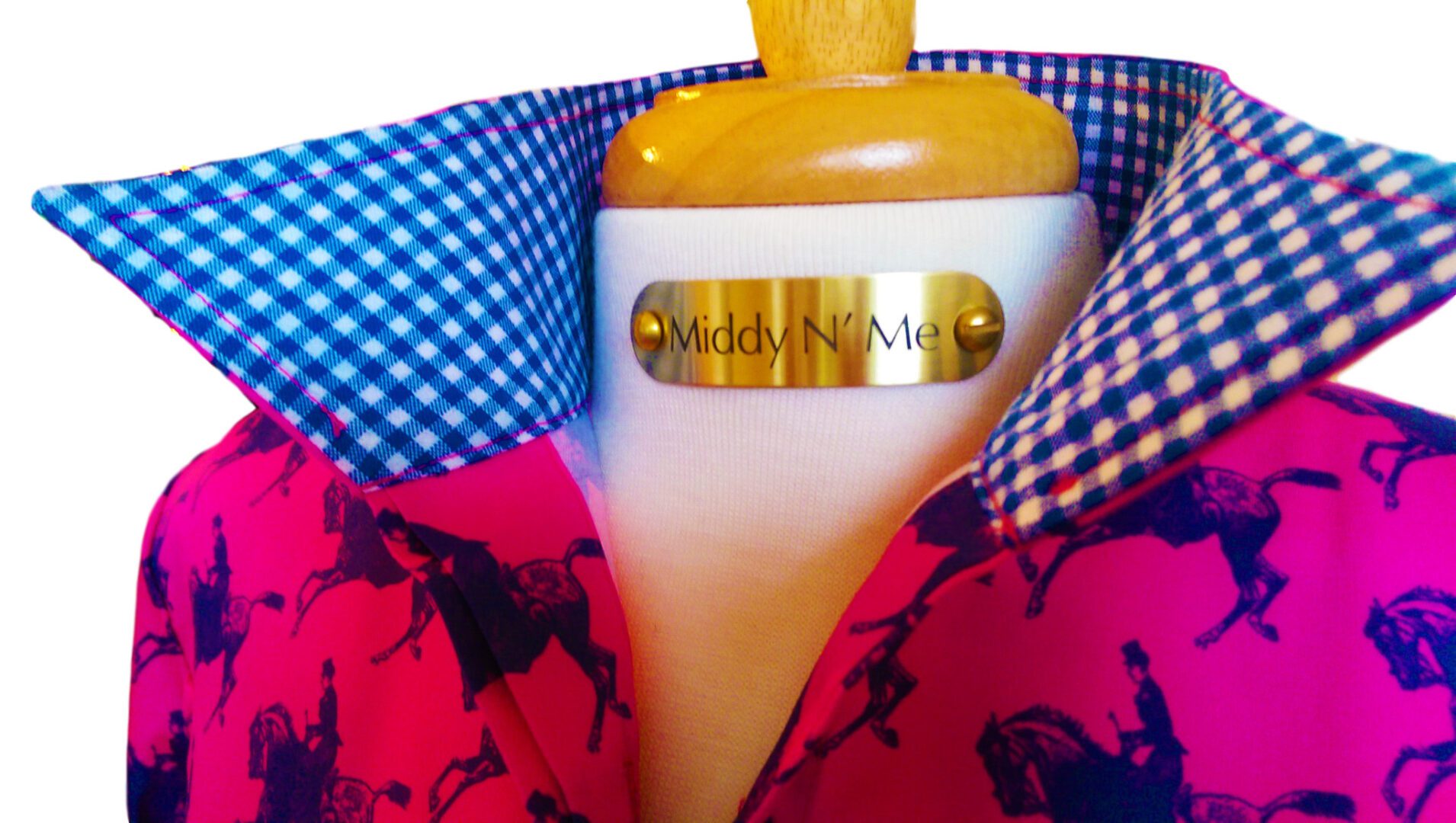 So today we take our hats off to Middy N' Me, for thinking of Chasing a Fox in a Little Black Dress, as they came up with another fabulous creation!