Today is very exciting for Chasing a Fox.  We are heading to the airport to start our journey to good old Virginia for the races.  We will leave you with another wonderful rider- Robin Somers-Strom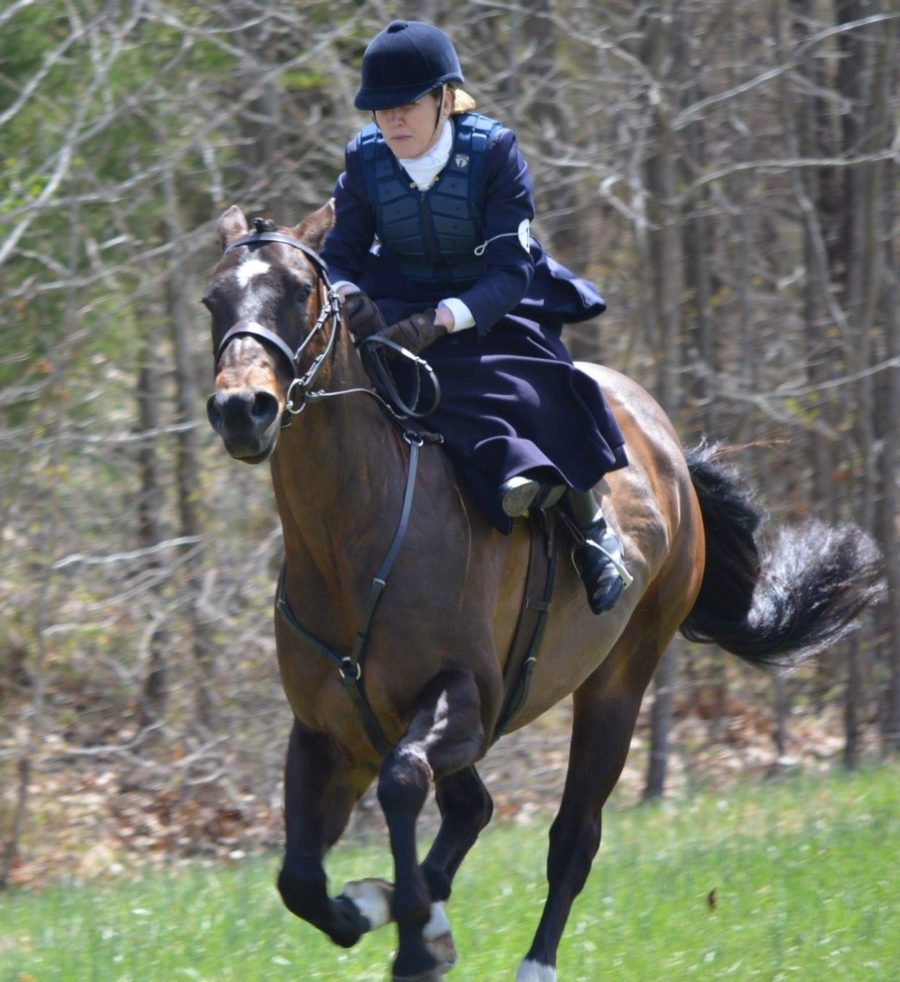 Robin aboard Noble
So, Robin. inquiring minds want to know………..
How old are you?
I'm 61 years old (I must be the oldest rider)
Who are you riding?
I'm riding my 11 year old Appendix gelding Noble. He's 16/2.  He'll give me everything he has.
Where are you coming from?
I live in the area, and my horses are in Middleburg.
How long have you been riding and when did you take up sidesaddle?
I rode as a child, then gave it up for more than 3o years.  I got on a horse again when I was in my forties, and said, "I am riding for the rest of my life!".  I took up sidesaddle a little more than a year ago before the race at Oatlands. (where we came in 3rd on the flat)
Are you a Foxhunter?  If yes, how long have you been hunting and who do you hunt with?
Yes, I am a foxhunter- a long time member of Snickersville Hounds, but also hunt with New Market Middleton Valley Hounds and Loudoun Fairfax, and other Virginia hunts.
What do you love about sidesaddle?
I love the elegance, the camaraderie among the women who ride aside, the challenge, the tradition, the habits, and the thought that so many women before me rode this way when riding astride was unacceptable.
What do you do when you're not riding?
When I'm not riding I am thinking about riding. But I also work for a contract interiors business. (interior designer for businesses)
What part of the weekend are you looking forward to most?
The race of course, but the whole day is wonderful!
Chasing a Fox wishes Robin and Noble Good Luck on race day!
If you would like more information about this great event go to-loudounhunt.com/point-to-point-races.html